WordPress is one of the strongest and best-built Content Management Systems (CMS); WordPress powers More than 75 Million Websites, This means that Every 1 out of 4 Websites is built upon WordPress. I believe that WordPress is Currently the Best Platform for any kinds of the blog; Whether it is related to Fashion, Technology or Even Acne!
Boost Up WordPress?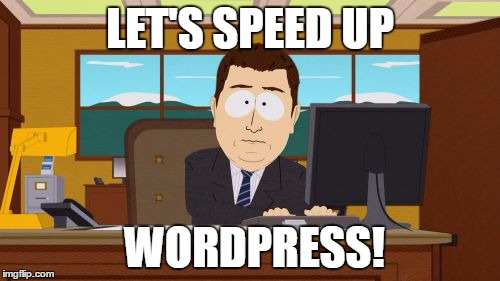 WordPress is one of the Well-Coded and Maintained CMS's; Custom themes have the edge over the platform; Custom Themes come with Stylish Design, but they Lack User Experience, As of Slow and Sluggish Loading Speeds.
Website Speed matters a lot, Even if your site has Quality and Unique Content; Users won't like the Loading Speed and Leave you with Bad-Rankings and Won't come back. That Will Ultimately Show Up in Your Site Traffic.
I've been in the Web-Development Industry for the Past 9years, and I've been using WordPress for a long time. I Love WordPress, and I use it almost everywhere.
If you Follow My Steps, I promise that by Following the steps below you would be able to optimize WordPress quickly.
1. Rocket-Fast WordPress Hosting
One of the most important things and base of your WordPress Site is the "Web Host," You need a  fast and quick web host who can handle your Customers and Visitors Faster and Securer. You Should have a good WordPress Optimized Web-Host, So your visitors never leave you with a bad rating/rank.
You must always make sure that you're not using any Web-Host in the EIG list, Currently EIG owns a Lot of Crappy-Scammy Web Hosts; Here's a list of the hosts belonging to EIG.
Which WordPress Optimized Host Should I Go For?
Hostinko – Cheap and High Performance.
SiteGround – Cheap and Mid-Tier Performance.
WpHostingSpot – Affordable Mid-Tier.
Kinsta – High-Performance Managed WP Hosting.
2. Content Delivery Networks (CDNs)
Content Delivery Networks are relatively important for you website; They ensure that your Website is opening with the nearest possible distance to the User and Hence Make your Website Fast around the Globe. CDNs are Fairly Cheap these days starting at as little as $0.04/Gb with KeyCDN; CDN mostly stores your site's static content(CSS, js, images) on their Servers located Globally; I use KeyCDN for most of my Websites, but I also use MaxCDN for some of my websites. A CDN would cost you as low as $3 a month If you go with KeyCDN.
3. Use a Solid Light-Weight Theme
You must always use a Powerful but Light-Weight Theme, So your site doesn't load Very-Heavy Stylesheets and Scripts; Using a Solid-Framework at First would Increase the Productivity.
You must use Genesis, Thesis, and Thrive themes, As they're one of the Best-Optimized Web Frameworks which Make your Site load Very-Fast. I use Genesis and Thrive themes. As I'm also a Web Developer, I also have some custom-built sites; I optimize them on my own using some *Secret-Tricks*; You can Sign-Up on Our Website, for those Secrets to come to Your Inbox.
I also use MyThemeShop Themes, Which are Personally Worth the Price and are Well-Coded.
4. Get Rid Of Useless Plugins!!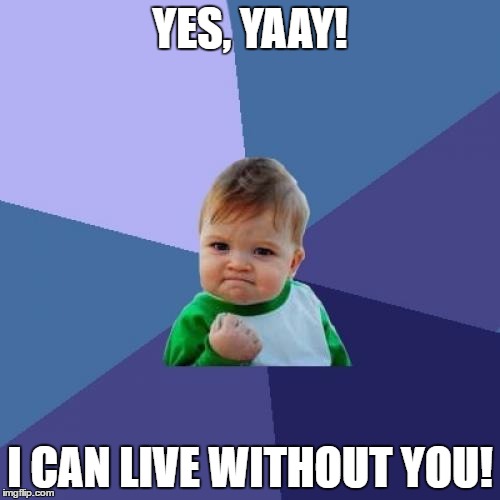 There are a lot of Plugins, Which make your site slow and ugly; You should never use these kinds of Plugins like JetPack which does 15+ Use-Less things, and the Photon CDN is also very slow.
Plugins like JetPack, TweetDis, Bloom, WP LightBox 2 are useless, and your site might have these plugins. Removing these plugins Might drastically increase the speed of your site.
5. Enable Caching Today!!
Caching is Seriously Really Important as It downloads a copy of Static components of Your site to the visitors; So they do not have to download the files again and again. Thus Increasing the Speed of Your Website. There are Some Caching Plugins which I would recommend you to use.
WP Rocket.
W3 Total Cache
WP-Super-Cache
6. Use Gonzales.
Gonzales is one of the most powerful WordPress Plugin, I've ever used. Gonzales helps you Disable CSS/JavaScript which you're not using on the Front-Page; For Example, You've installed Contact-Form-7; The Script of that plugin is also used on the front-page while you only use these on a Contact-Page.
Tomasz builds Gonzales, He's an amazing WordPress Developer and has helped me increase the speed Drastically. It's not a free plugin, Costs $19.00 for 2 Websites, and I have owned the License without Limitation.